As a tiler for 22 years, my biggest problem I would have to say is the taste of the customers. Also so amused by the previous work of those who work I have to renovate. Most customers chose the same styles which are the classic white tiles that are stacked beside each other, taking a risk making your own design isn't always bad. In this post, I will show some ideas that you can use to renovate your bathroom.
Geometry
Done by Ronny R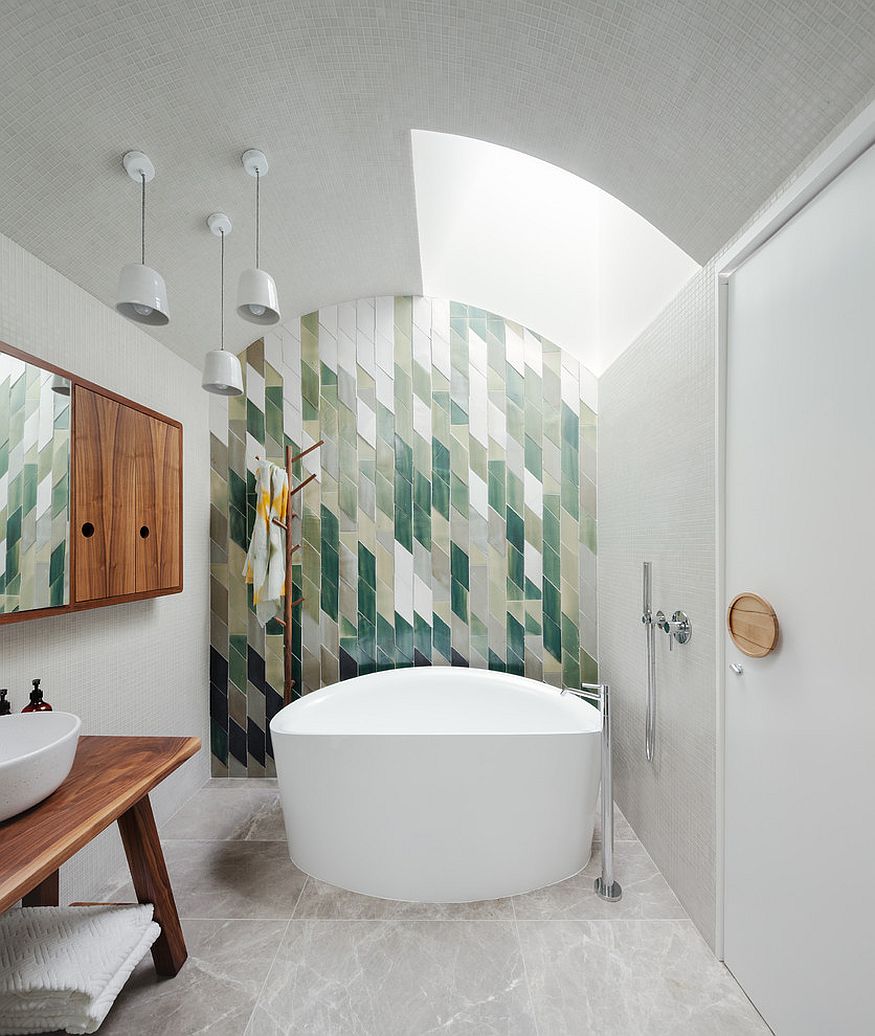 Source: https://www.decoist.com/2015-07-23/geometric-tiles-designs/
Mosaic tiling makes a huge difference, along with choosing different geometry which ranges from cubic, hexagonal, so many choices that you can choose from.
Colour
Pattern
These are Mexican inspired tiles and wash basin which I installed a couple of months ago, however, I am unable to show the finished bathroom lost the photo. Patterned tiles are always a good idea, the problem with that is maybe after a couple years your taste might change, this applies with colour as well.
So for 2019, get CREATIVE, there are so many different ways and colours that can make your bathroom look luxurious and beautiful with simple ideas. Hope you enjoyed these ideas.